FIFA 21 review: what does digital football look like during a pandemic?
Here is the first FIFA 21 review. FIFA 2021 is the last full game coming out on the current generation of consoles. So what does the main virtual football game looks like?
FIFA 21 review: smth old + smth new
The series will make real evolutionary steps already on the new generation of consoles, which is already on the way knocking at our doors.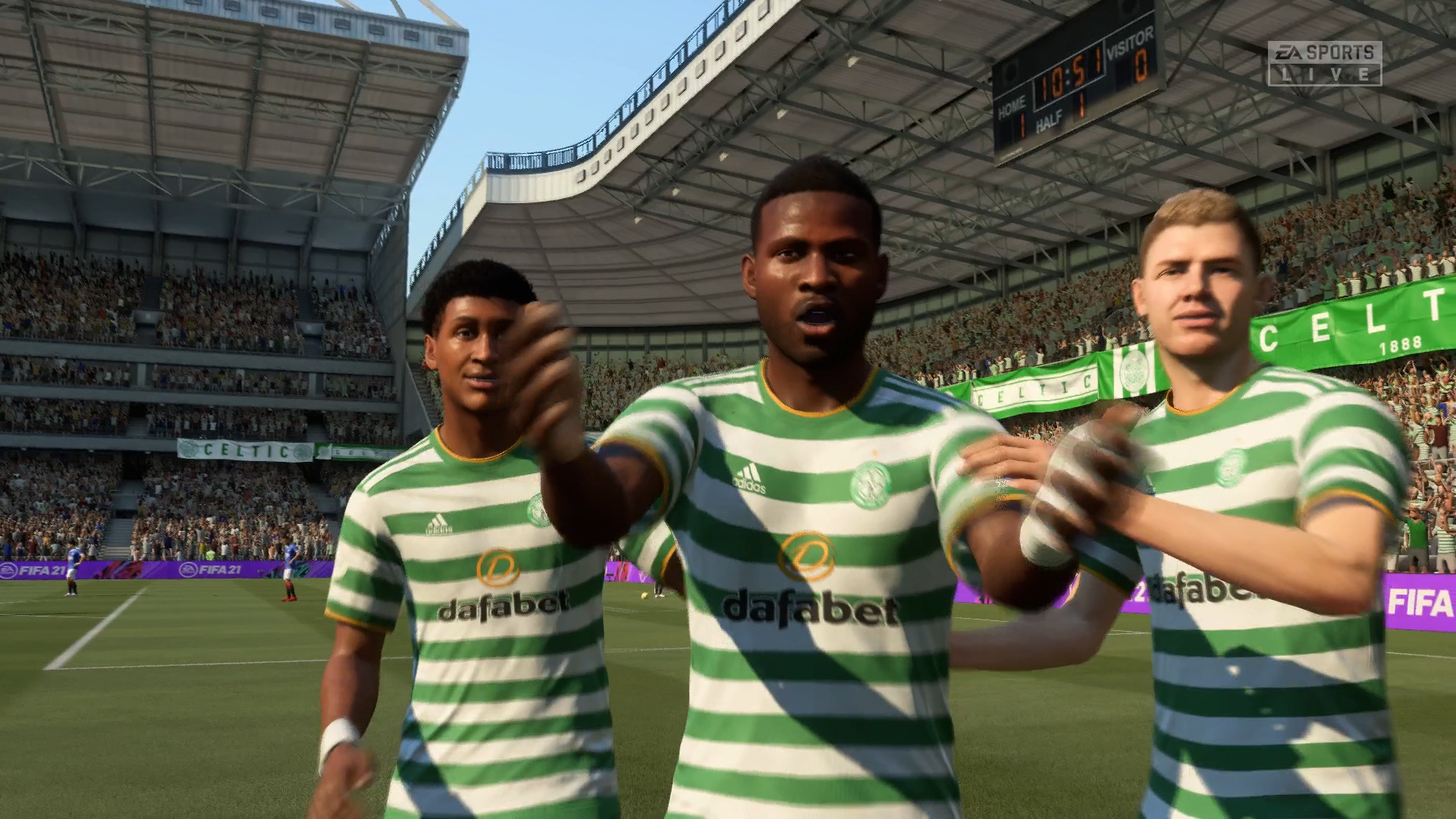 In the meantime, EA Sports has done without revelations: in FIFA 21, the developers made minimalistic changes, adding only a few new features. However, this was enough for FIFA 21 to give fresh impressions.
How To Take Penalties In FIFA 21: Learn To Shoot It Perfect!
Game mechanics
There are not so many changes in game mechanics, but they are important.
The first is the agile system that improves ball handling.
Microcontrol has been influenced the most by the agile: dribbling in FIFA 21 – that's a war smoother.
FIFA 21 Agile Dribbling Tutorial: New Game Changing Technique?
Players start from a spot faster, swing the opponent more efficiently on false skill movew and turn the body more sharply in any direction.
All these techniques were performed in the last part, but in FIFA 21 they are performed much easier and are set to one button.
It is now possible to more accurately deliver the ball to a partner in situations where a player passes with his back to the goal.
AI intelligence
The wiser AI influenced the movement of the players: teammates are better at finding free zones, bursting into them and competently adjusting to the movement of the ball.
AI-controlled players try to open up on time, creating pass options. In particular, wingers are better at choosing the moment for jerking behind the defenders, trying not to run into the offside.
You can now control the opening manually: you not only control the player who has the ball, but also manage the addressee, manually choosing the trajectory of movement.
The main thing that all these innovations give – is good conditions for setting a style that is convenient for you.
How To Play Score Hero Game? Review, Seasons, Level 400
Smarter and more timely player movements make it easier to build both counter-attacking football and positional football with long balls.
New balance in favour of attacking side
The balance is skewed in the direction of the attack – the defense players do not keep up with all the movements of the attacking side.
Sometimes defenders forget to return after your long attack.
FUT changes: no fitness and training cards anymore
EA Sports didn't solve some of the problems of the previous parts but they fixed the game modes. For example, in FUT – you doesn't need fitness cards. The fitness of your players will be restored automatically for the next match – you no longer need to waste time and coins to buy fitness. The training cards are also missing now.
FIFA 2021 Career mode improvements
Interesting changes were made to the career mode. The main innovation is player development.
In particular, you can now change their roles. For example, a box-to-box midfielder can be turned into a defensive midfielder and assigned a specific role – for example, a controlling defensive player who will play from the depths of defence. In this case, he will develop certain skills – passing, vision of the field, and so on.
In addition, you can change the role itself. Let's say you have a full-back defender who is eager to attack. Now you can turn him into an attack player on a permanent basis, making him a winger. After such metamorphoses, the player's attacking skills will grow, and the development of defensive skills will stop.
Again, all this experimentation allows you to better tailor the lineup to your style.
If you like to play defensive style – develop your defensive skills; if you like attacking – it will pump completely different skills.
PES 2021 Review: Pro Evolution Soccer Still Keeps Competition Alive…barely
FIFA 21 review summing up: to buy of not to buy
Do you absolutely need to play the new part of FIFA?
For those those who every year spend many hours on the games of the FIFA series – it's a must (they probably know what to expect from the new part). It will definitely not disappoint them.
For those who've newer liked it before – you skip FIFA 2021 this time as well.
There is also a third option: if you haven't played FIFA for a long time, but want to return, then the release of FIFA 21 is a good moment.
FIFA 21 – is a collection of the best ideas of the previous parts supported by some new inovations.