When does FIFA 21 come out? All we know about FIFA 21 release date
When does FIFA 21 come out? Here is the right place to find the answer! Please find below constantly updated information on FIFA 21 release date on all possible platforms: PC, Sony Play Station, Xbox, Switch, Androi, IOS.
FIFA 21 Release date
Update (June 19, 2020)
(The first trailer for FIFA 21 was presented. The game will be released on October 9)
FIFA 21 will be released on October 9, 2020 on PlayStation 4, Xbox One, PC, and Switch. This is a week later than usual. As traditionally, FIFA comes out in the last week of September.
If you pre-order the game before August 14, a number of bonuses will be available.
Later, FIFA 21 will be available on PS5 and Xbox Series X. in case you purchase the Champions and Ultimate Edition before that date, you can upgrade to a new version for free, as well as transfer all the progress of Volta and Ultimate Team.
EA promises to reveal new information about FIFA 21 in August this year.
FIFA 21 PC release
FIFA 21 Trailer: Collection Of All FIFA 21 Trailers Available (UPDATED)
FIFA 21 is coming out in September on PC. This has not yet been officially confirmed – and will not be until late spring – but given that all its predecessors came out in September. So, to answer the question of many fans – when does FIFA 21 come out – there is no doubt that in this case everything will be the same.
Also, for previous 3 years FIFA was released on the last Friday of September. So, it is likely that this year realse date will be on Friday, September 25th, 2020.
What about FIFA 21 Demo release date?
The Demo is traditionally released two or three weeks prior to the actual game, so you can expect it in early-to-mid September – approximately on September 14th, 2020.
FIFA 21 Release date on Consoles (PS4, PS5, Xbox 2, Switch)
On new consoles the game will not go on sale in the fall, but only at the beginning of winter of next year. But there is nothing surprising in this.
Do you want to know more about Career Mode in FIFA 20? FIFA 20 CAREER MODE REVIEW
The new generation consoles (Playstation 5 and XBOX 2) will tentatively begin selling in December, which will automatically make it possible to release the game on them only by the New Year.
Therefore, first FIFA 21 will appear on PC, Playstation 4, XBOX One and Nintendo Switch, and later it will be released on new versions of consoles.
FIFA 21 Mobile Release date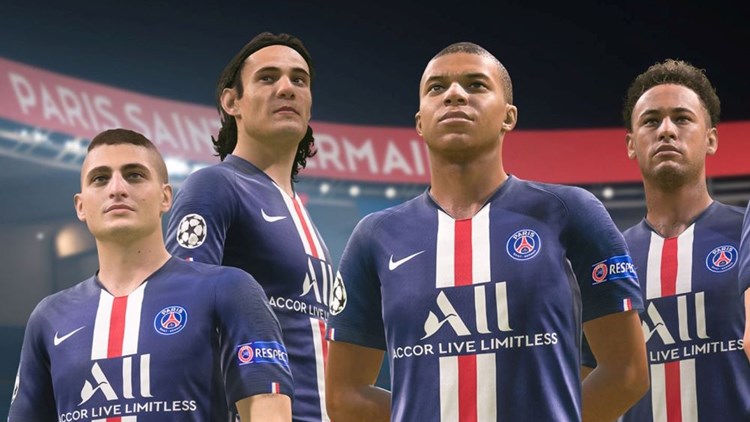 Still waiting for any updated information.