Captain Tsubasa: Rise of New Champions Review
Football is popular. Just like anime. So why not to combine them? Here is Captain Tsubasa: Rise of New Champions review…
In Japan, Europe and South America Yoichi Takahashi manga has surprisingly many fans, including such well-known football players as James Rodriguez, Alessandro Del Piero and Zinedine Zidane. 
That's why it was expected that soon we will have a video game based on manga and, perhaps, the most famous fictional football player. 
But will Rise of New Champions really shake traditional football video games market?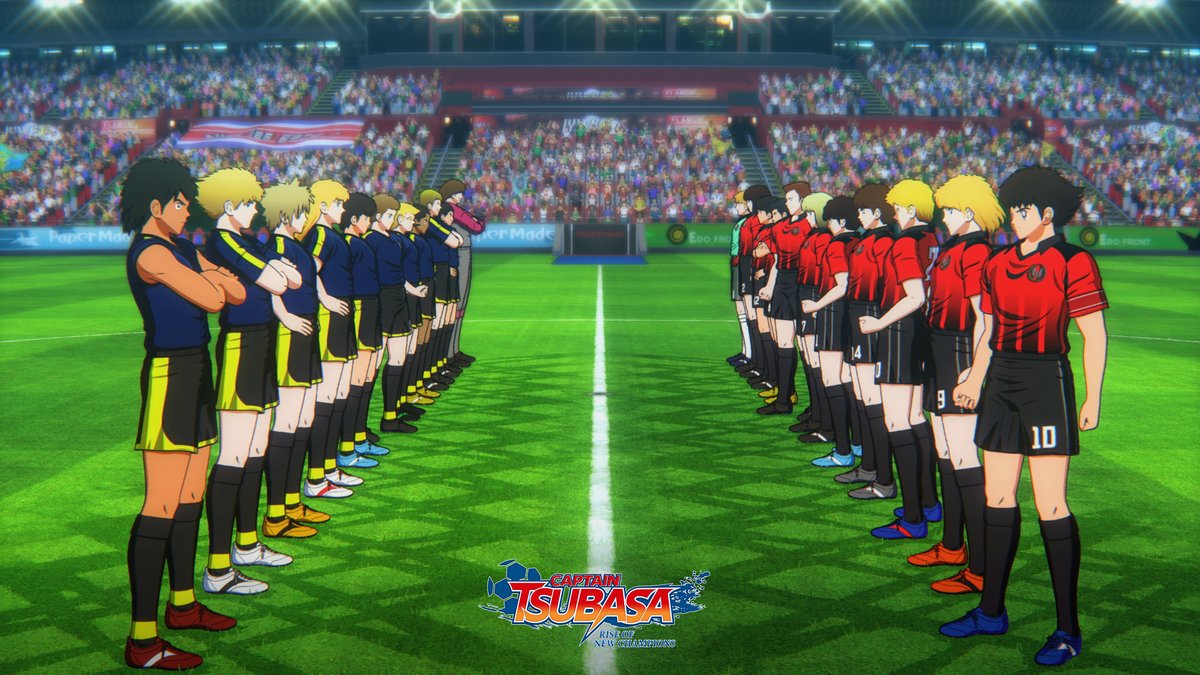 Captain Tsubasa: Rise of New Champions Review
Competition in football games industry
Someone might say that to compare Captain Tsubasa to EA's FIFA – it's not fair as they are fundamentally different games.
But still they all belong to digital football sphere…
Captain Tsubasa: Rise of New Champions is not about realism, or authenticity, or even following all the rules of the "beautiful game". There are no real teams here. 
Street Power Football Review: Is It Worth to Play?
There are no names familiar to the fan's. All attention is paid not to tactics, but to storyline. Yes, that's right – this is a story game that devotes a lot of time to adventures of the main characters.
At the same time Captain Tsubasa: Rise of New Champions intrigues. As the current market situation with football video games is not encouraging.
FIFA has been never changing for many years and is occupied by the greedy FUT mode; PES has undergone a rebranding and has also forgotten about the fans of traditional single-player gameplay. Aside from the improving graphics, little has changed in digital football sphere since the PS3. 
Therefore, anything that even remotely resembles a competitor for these two giants deserves attention.
Captain Tsubasa features multiplayer, a storyline that goes much deeper than its competitors.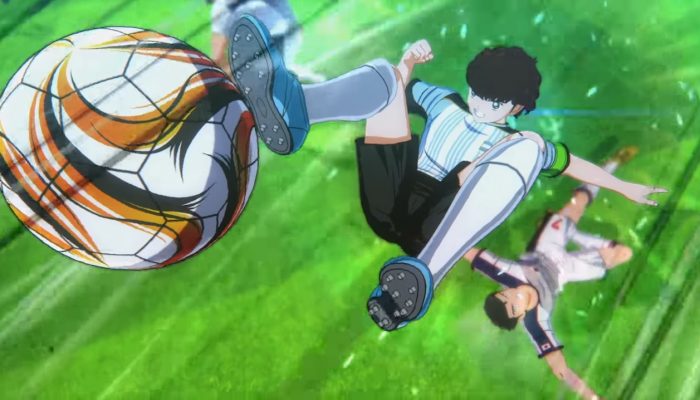 Background and introduction
Aside from frequent mobile releases, which we don't even take into account, the latest game about captain Tsubasa on a serious platform is Captain Tsubasa: Gekito no Kiseki on Nintendo DS. It came out exactly ten years ago. 
The franchise has rarely been translated into English, at least in video game format. Despite this, Rise of New Champions expects that we are already familiar with the heroes.
Yes, there is a short description of what the protagonist and his Nankatsu school team are like at the start of the campaign, but new players will have a hard time remembering so many characters with difficult to pronounce names. 
The specific style of Takahashi's drawing may also seem strange to many – the characters sometimes look frankly ridiculous.
Difficult relationships between school friends, ambitions and defeat – there is enough drama for a couple of seasons of anime. 
Sensible World of Soccer: Review and All You Should Know About
Not easy for perception
It has been translated into English, but the characters speak Japanese. All this leads to dissonance and to the desire to skip drawn-out conversations quickly. And there are a lot of them – to be honest, too many for such a game. 
After 30-40 minutes the monotonous static images with Japanese speech everything becomes boring. Anime has won fans thanks to its vibrant animation, but in the game, moments when the picture comes to life are extremely rare. 
You expect more from a renowned franchise that has been released all over the world.
Magical Football Element
And suddenly we play soccer…
If you had high hopes that Captain Tsubasa would bring to modern consoles beautiful animation and cool screensavers when football players do something unimaginable with the ball – it seems that you've got it all. Players perform skill moves that contradict all the laws of physics and have superpowers. 
Each team has its own leader, and its own supernatural skills.
Yes, the gameplay from time to time is diluted with beautiful cutscenes, in which the goalkeepers heroically catch the balls that cannot be taken, and the attackers go through the entire field alone. Nice, cool – but not enough. The more you play, the more accustomed you become to these rare moments of pleasant madness.
Captain Tsubasa's has a unique gameplay.
And the problem is not a lack of cool tricks in the gameplay – it just never looks like a sport game. 
Yes, there are almost all the elements of football here – penalties, corners, throw-ins, through passes, crosses, shots, and so on. However, the controls are extremely unresponsive, and the football players on the field behave as if they see the ball for the first time.
There is no dynamic: the passes are weak and inaccurate and very slow, and scoring goals is not all that fun.
As a rule in order to score you need to shoot several times – until the goalkeeper's "spirit" scale ends. After that, he will not make a save. 
You can score right away, but this happens very, very rarely.
This system is logical, but it deprives football of excitement.
 If you are losing several goals there is simply no point in hoping for a comeback – in Captain Tsubasa, attacks are too slow.
Captain Tsubasa: Rise of New Champions can be great on rare occasions. For example, when you manage to perform a miracle shot in the last seconds of a game. It is beautiful, spectacular and cool. But this happens very rarely.
In addition to the story mode that invites us to play as Tsubasu, there is another one in which we can create our own anime player and turn him into a Japanese Messi. There is even a multiplayer with a rating system and all sorts of goodies like new hairstyles. Playing with friends is more fun than playing with AI.
Summing-up Captain Tsubasa Rise of New Champions Review
Captain Tsubasa: Rise of New Champions will surely delight fans of the iconic hero, but for the rest it doesn't look friendly and attractive.
There is no English voice, no interesting story, or, unfortunately, cool football gameplay here.