Street Power Football Review: Is It Worth to Play?
Football is one of the most popular sports: hundreds of teams, thousands of players, millions of fans around the world. But there is a street football, which also has fans – here is Street Power Football review.
What is Street Power Football?
Street Power Football is an arcade soccer simulator focused not on the tactical and strategic aspects of the game, but on a variety of superpowers and tricks.
Here, world famous and fictional freestylers replaced ordinary players. Instead of classic stadiums, we have various venues (for example, a fairly field on the water, surrounded by boats).
Street Power Football Review
Player Regimes and Modes
Globally, the game has two regimes- single and multiplayer. In single mode, the player is offered five types of activities. The developers tried to make them unique, very different from each other, but, unfortunately, they missed one important detail – despite the presence of so many modes and activities, there is very little content.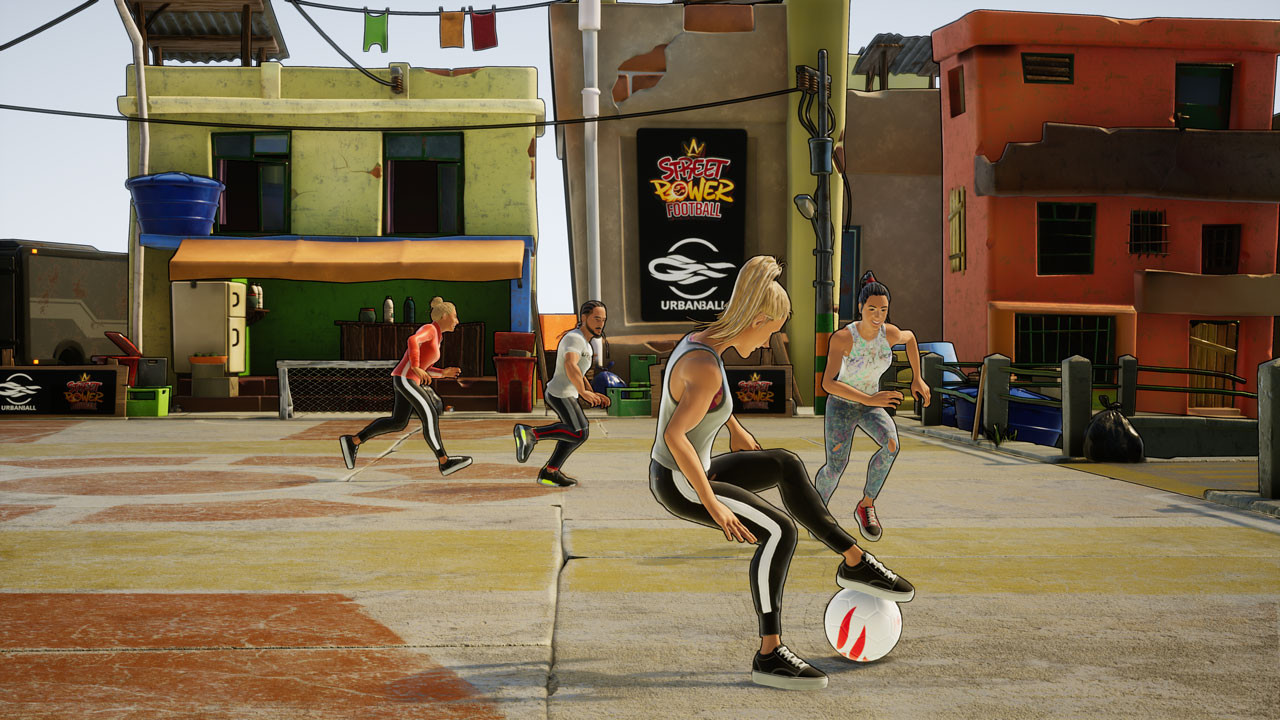 Street Power
In Street Power mode, you or your opponent need to score 5 goals in 5 minutes. Do it faster than your opponent – and you win.
You can play 1 on 1, 2 on 2 and 3 on 3 players. Of course, you are free to use superpowers and various boosts. For example, one of the superpowers will allow you to teleport from one point of the field to another, thus giving a considerable advantage.
Or you can use the boosts which can increase your speed or boost your stamina.   
Captain Tsubasa: Rise of New Champions Review
Trick Shot
Trick Shot is a kind of challenge. Time is limited here, and you are required to hit all targets before the time runs out. It is very easy to score some goals. But the further you advance, the more difficult it becomes.
Freestyle
The Freestyle mode is about to score a certain number of points with the help of your legs, knees, head, doing various tricks and pirouettes. In the game, you need to press the indicated keys on time, try not to confuse the buttons and not lose the pace. And the more virtuoso you get, the more points you earn. There are, of course, different difficulty levels.
Panna
Panna is a kind of arena where a maximum of 2 people can be. The essence of the mode is simple: to defeat an opponent, you need to either score five goals first, or win in 5 minutes.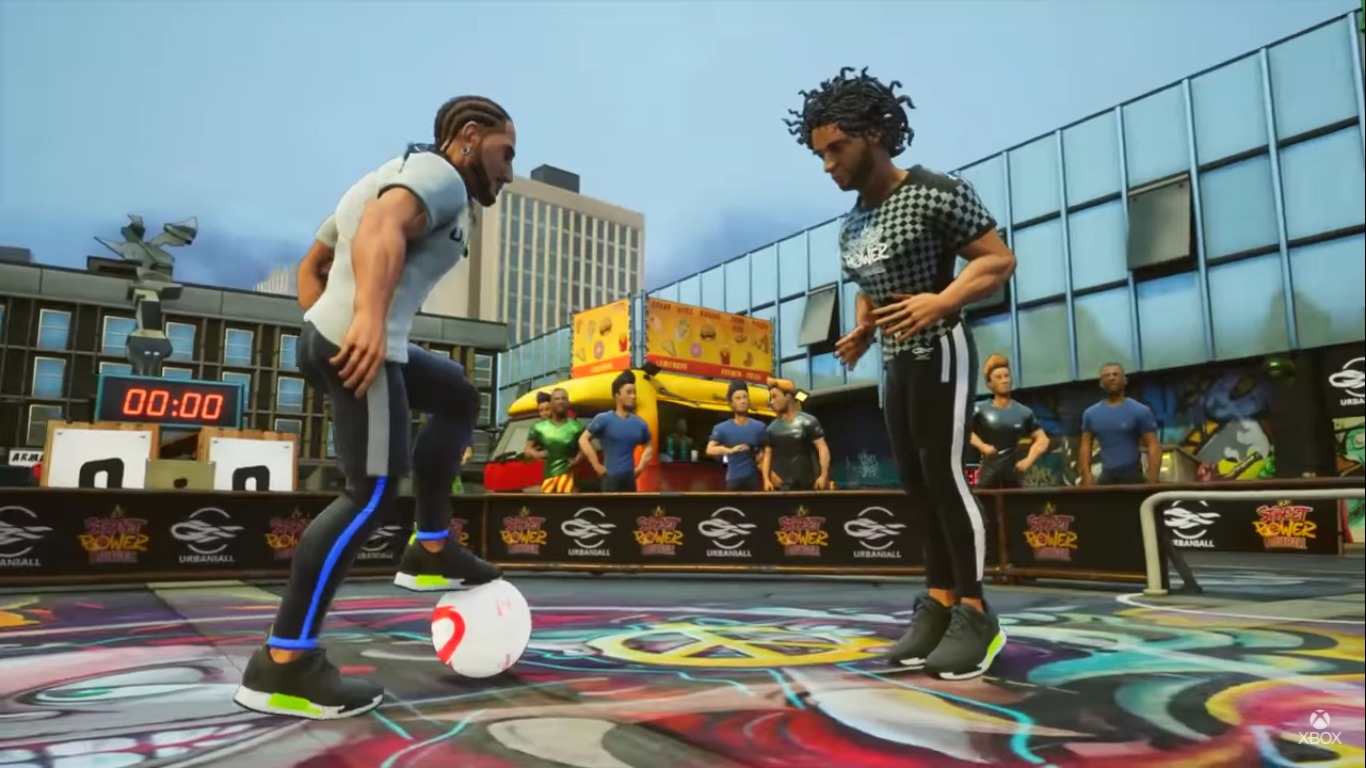 But that's not all. To score the required number of points, you can simply successfully hit the goal, which will give you 1 point, or by playing the ball mini-game. This will give you twice as many points.
To do this, you only need to perform tricks, which fills the energy bar. After that, a mini-game will begin in which you have to quickly press the keyboard buttons that appear on the screen.
Become King
As a protégé of the famous freestyler you are going to meet the challenges in all the playgrounds in the game – from London to Berlin. Basically, this is a set of regular matches, in which you not only need to score more points than your opponent, but also complete tasks to win. For example, make a certain number of passes.
Sensible World of Soccer: Review and All You Should Know About
Multiplayer mode
There are three categories of activities in the multiplayer mode: Online play, co-op and online modes, most of which migrated from the single player with some changes.
Online game
In an online game, you can play both 1 on 1 and in teams – 2 on 2 or 3 on 3. Boosts and superpowers are also available here, but playing with friends is much more fun and interesting.
Co-op mode
Co-op mode will allow you and your friends to play on the same PC or console, which can be quite a good solution if you are tired of other "company games".
The most interesting of the three proposed activities are the online modes: Street Power, Freestyle, Panna, Elimination and Panna KO. If everything is clear with the first three – then Elimination should be discussed in more detail.
Elimination
Elimination is a survival mode in which three players from each team take part: one on the field and two others on the bench.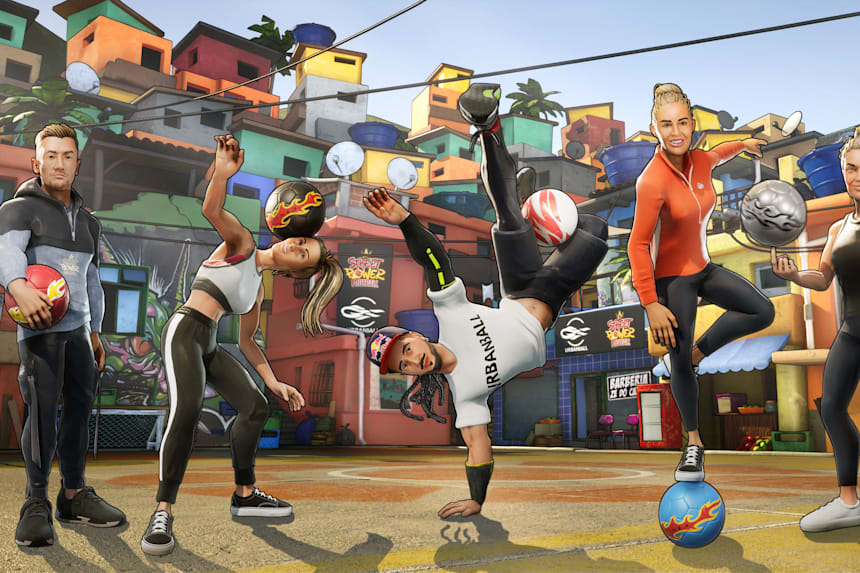 The aim is to score first for your opponent. This must be done within 10 seconds while you have the ball, otherwise the enemy goal will be blocked. As soon as you move away from the goal or lose the ball, they will unlock again.
After you have successfully hit the opponent's goal, one bench player from your opponent team replaces the active one. When you or your opponent have no players left, the game ends.
Multiplayer is dead….
This all sounds pretty interesting, but unfortunately the online component of the game is dead.
Therefore, if you plan to buy the game for the sake of fights with real people, it is better to forget right away. The most you can count on is matches with friends on the same screen or separately, by invitation.
Heroes and characters
The developers paid attention to the players who are called heroes here. At the moment, there are 36 players available in the game: 25 real freestylers and Panna champions, as well as 11 fictional ones.
And for each you are free to play. So if you are a fan of football freestyle and you know stars like Sean Garnier or Sebastian Ortiz, then this may be for you a good reason to play the game.
The heroes themselves can be customized – there is a store in the game. You can change almost any part of the characters' wardrobe, from hats to tattoos. All items are bought for in-game currency. Currency can be earned by completing challenges, winning matches.
Problems
Despite all of the above, the game has a lot more flaws. The first thing that catches your eye is the "graphics-optimization". For a project with such a level of graphics, it has too high system requirements.
The game seems to have come straight from 2011. And if we consider that the game has no video settings at all, then the question arises: shouldn't this game have been released in Early Access or in the form of Free-to-play?
But not only the requirements are overestimated here. It's about the price tag. There is very little content in the game. And, considering that you can't play online either, it becomes completely sad.
Football Manager 2020 Review: No Changes
WHAT'S IN THE TOTAL?
As a result of Street Power Football Review, we see a rather weak project, which clearly lacks content, more variety and needs work on bugs.
The game undoubtedly has positive aspects in the form of musical accompaniment, a considerable number of venues, good animation and the general fun that the game can give.