Fifa 22 ps4 vs ps5: what are the differences?
You have PS4 and you are interested what about Fifa 22 ps4 vs ps5? Please find below description of some major differences (not many indeed).
The first comparisons of FIFA 22 on PlayStation consoles appeared – it turned out that the differences were not as much as originally expected.
Fifa 22 ps4 vs ps5
Most of the graphical differences on PS4 and PS5 were already implemented a year ago in FIFA 21. This is both more realistic lighting and a new method of rendering hair. 
New animations thanks to neural networks (HyperMotion), at first glance, do not change the overall experience much.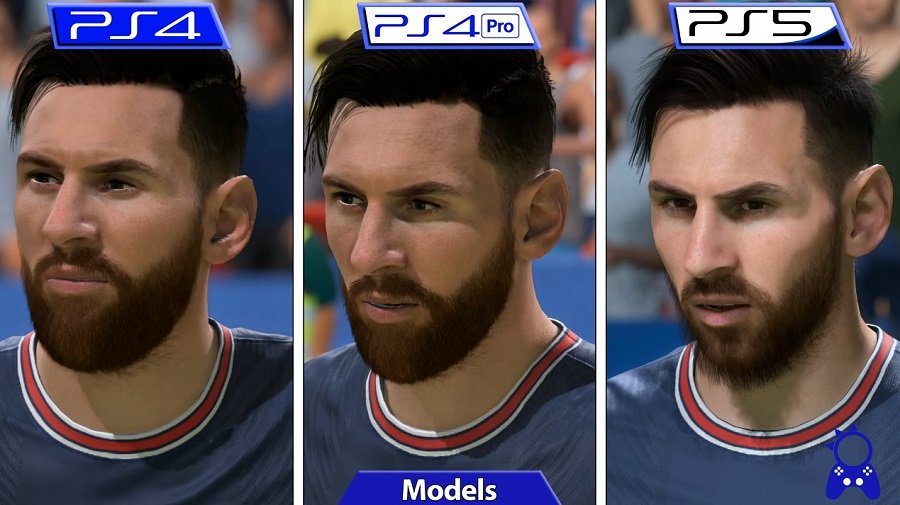 Like a year ago, there are virtually no time for downloads on the PS5 – matches are started with the push of a button.
In general, as noted by the players, graphically, the game has hardly advanced since last year's FIFA 21.
FIFA 22 Gameplay Review: What's New?
Resolution and FPS (Fifa 22 ps4 vs ps5)
PS4 – 1080p @ 60 FPS (30 FPS replays)
PS4 Pro – 4K @ 60 FPS (30 FPS on replays)
PS5 – 4K @ 60 FPS (30 FPS on replays).
Compared to the Xbox, the situation is similar there – the versions for the new generation consoles are simply identical (except that on the Xbox Series S it runs at 1080p and 60 FPS).