FIFA 20 vs PES 20: Should I buy FIFA or PES?
FIFA 20 vs PES 20: when it comes to football simulations, from year to year we see the constant competition of the Pro Evolution Soccer and FIFA series. So, what are main criteria to compare these 2 main football video games?
FIFA 20 vs PES 20: who is a leader?
And it is PES that every year appears to be catching up, both in sales and in the player base. With small steps, PES approaches FIFA from year to year, surprising everyone with new innovations, but still can not catch up with its competitor.
So it was all the past years, but how will it is now with current generation?
While we are waiting for upcoming releases of FIFA 21 and new PES 2021 based on new engine we would like to remind you about present state of competition: PES 20 or FIFA 20?
What is better PES 20 or FIFA 20?
Let's try to figure out and understand what to choose this year.
PES 20 or FIFA 20: Arcade of Tactics?
Pro Evolution Soccer gameplay has always been ahead of FIFA in gameplay, and with FIFA 20 vs PES 20 this year was no exception.
FIFA 20
FIFA traditionally adheres to the arcade style, where speed and game pace play a key role.
You can even say that individual player skills play a greater role here rather than team tactics. This is very convenient for beginners who can compensate for the lack of ability to play with the power of their players.
FIFA 20 introduced a new "football intelligence" that had to improve the old and create new movements for all players on the field. Improvements also affected dribbling, selection and actions at the stage of completion of attacks.
Added a new mechanics of finishing when facing the goalkeeper.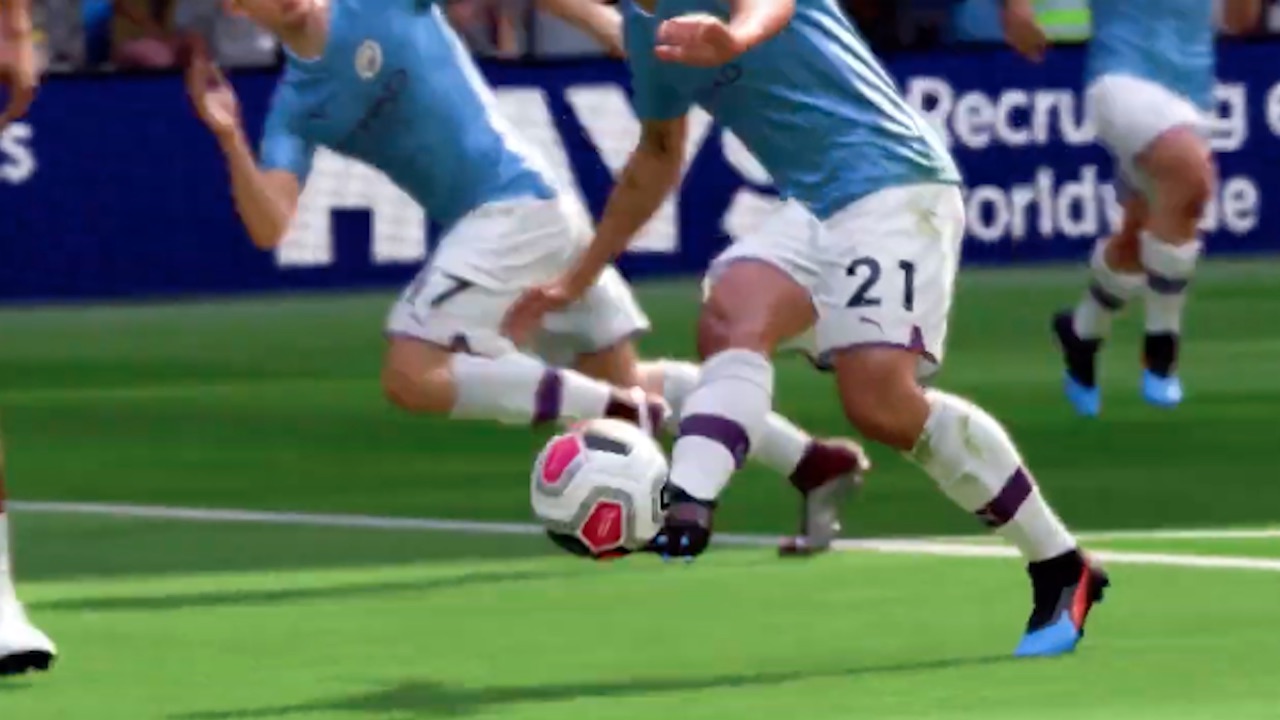 Also we could see updated ball physics in action. It will fly along a more realistic trajectory and bounce more often. The selection also began to look more convincing. Now there is a feeling that fast players are really able to get away from the defenders.
In addition, however, there is nothing more to highlight.
PES 2020
Pro Evolution Soccer with PES 2020 – they focused on improving the realism of the gameplay. In addition, a new viewing angle of the camera will allow you to watch gaming matches as if you are watching a real game on TV. A new system of clever dribbling will allow especially skilled players like Messi to slip even better through enemy defenders.
This will be especially useful, since the artificial intelligence of the defenders has been significantly improved. Now scoring a goal will become even more difficult. Perhaps the most tangible improvement for players familiar with PES 19 will be a new gameplay element called miss-kicks. It will add players on the field a chance to make a mistake, as it happens in real life.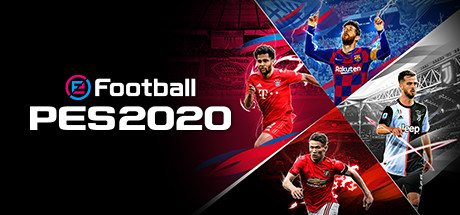 This will complicate the life of fans of a long passover, because now every pass can lead to an error, which means that you need to better think through all the actions on the field.
For the most part, this is the same PES that keeps to traditions. We can say that PES 2020 is the most realistic part of the series, at least its offline component.
FIFA 20 vs PES 20: Graphics
And small details like a stadium camera and gameplay improvements only enhance this effect. FIFA graphics have always stood out with their comparing to the other football simulations. At least it has been so far. PES also did not lag behind and every year worked to improve it.
Many note that PES surpassed FIFA with its models of scanned players and some other details. This year, Konami announced a partnership with several famous football clubs, among them: Juventus, Manchester United and Barcelona.
This means that these clubs will not just get official names, logos and kits in PES. In addition, developers will be given access to the players themselves to create the full 3D model of their bodies and faces.
This will make their game clones as similar to themselves in real life. Some players, however, have not yet been scanned, and now they look much worse than in FIFA. But the distance between the two simulators is inevitably reduced.
Battle of Digital Football Giants: Licenses
FIFA has always possessed a much larger set of licenses, which was often the reason for better sales comparing to PES.
Some players simply do not want to play for Man Red at Trad Brick Stadium when a competitor has a license for Manchester United and Old Trafford Stadium. And they can be understood.
After PES lost the Champions League license, losing it to FIFA, many started to consider that PES is dead.
However, when you are thinking on question – should I buy FIFA or PES – you have to take into consideration that this year PES has won its share in the field of licenses.
Konami took away Juventus license from EA and got full rights to Euro 2020. Although FIFA is still far ahead of PES regarding the licenses. However, do not forget that in PES there are also amateur modifications that add all the licenses to the game.
PES 2021 Licenses: Which Teams Belong Exclusively To Konami?
Game modes
FIFA made an attempt to refresh the franchise by releasing street football mode in FIFA 20. EA described it as a completely new style of play based on football realism. It is built with simplified, but no less effective movements. New improvisations with the ball and the use of the wall by teammates will also be added to it.
Players will have access to three on three rush modes (without goalkeepers), four on four, four on four rush, five on five and professional futsal.
PES, in its turn, cannot announce about new modes, however, serious improvements have been made in it for the offline Master League mode.
New cutscenes and models of managers were added there, as well as improved transfers.
Summary. Should I buy FIFA or PES?
No doubt, FIFA 20 will sell more copies than PES 2020 and become more popular. However, the current version of PES is perhaps the closest to entice doubting players or those who are already tired of FIFA.
If you like arcade and fast gameplay, and you are also a fan of Ultimate Team, then there is no reason to drop FIFA. It will definitely be higher online.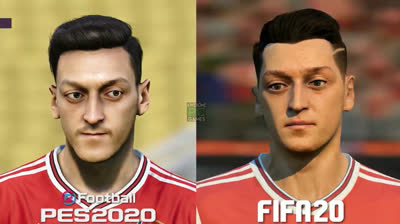 But if you like the more realistic pace of the game, and you prefer to focus on the tactical component of the game, then PES is at least worth a try.
As you can see, each game cannot be clearly identified as a winner, each has its own pros and cons, and the choice will become a matter of tastes and preferences.
The best advice is to try the demo versions of both games, and then decide what you really like. In addition, no one forbids playing both games at the same time.
When Does FIFA 21 Come Out? All We Know About FIFA 21 Release Date
Source: irongamers.ru