Sensible World of Soccer: Review and All You Should Know About
What is Sensible World of Soccer? Please find below history and Sensible World of Soccer review. The game, which was considered to be one of the best PC games in 1990th, released on Xbox ten years ago and one more rebirth in 2020 on PC.
What is Sensible World of Soccer?
Sensible World of Soccer (Sensible Soccer) is a series of football simulations, popular in the early 1990s and retaining cult status to the present.
The first game in the series was developed by Sensible Software and released for Amiga and Atari ST computers, and then for PCs in 1992.
Why was it so popular?
Unlike other football games of its time, such as Kick Off and Matchday, the series used a bird's-eye view with and increased view.
It allowed to edit national and club teams and create your own. Management was distinguished by relative simplicity and convenience, one of the defining elements of the gameplay was the aftertouch function, which provided effective ball twists.
Sensible World of Soccer History
The first release
Sensible World of Soccer, commonly called SWOS, was released in 1994.
SWOS was the first project to bring together the entire professional football world in one video game. Numerous divisions of many countries of the world were presented and a twenty-season career mode allowed players to manage thousands of different clubs, including little-known ones.
New Life for Sensible World of Soccer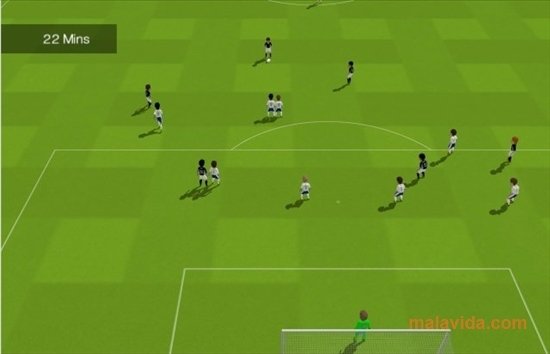 On November 1, 2005 it was announced that the series would revive in the summer of 2006 in a fully three-dimensional form on PC, PlayStation 2 and Xbox.
Sensible Soccer 2006 was released on June 9, 2006.
Xbox Live Arcade
On September 27, 2006, Codemasters announced a new version of Sensible World of Soccer, developed by Kuju Sheffield for the Xbox 360.
It was implemented as a classic "retro" and graphics of the original SWOS was improved with high-definition graphics. Gameplay of Sensible World of Soccer 96/97 has not changed.
Due to network game performance issues, the release was delayed from summer 2007 to a later date and the game was released on Xbox Live Arcade on December 19, 2007.
Street Power Football Review: Is It Worth to Play?
Spiritual successor – Sociable Soccer
On November 12, 2015, John Haire, one of the founders of Sensible Software, announced the development of a "spiritual successor" to Sensible Soccer – Sociable Soccer.
Earlier versions for PCs, mobile devices, and virtual reality devices were shown at various European exhibitions. Development Continued Despite Failed Kickstarter Crowdfunding Campaign.
Sociable Soccer was released on Steam Early Access on October 12, 2017 followed by versions for the PlayStation 4, Xbox One, iOS and Android.
Sensible world of Soccer 1994 review: why was it fun?
Why Sensible world of Soccer was so popular? The difference between Sensible Soccer and other popular football video games like "Kick-Off" and others was in a birds eye view. That was very convenient for the players.
The graphic was beautiful and simple.
Regarding the sound – everybody was amazed by a great intro song 'Goal Scoring Superstar Hero'.
Regarding the sound – everybody was amazed by a great intro song 'Goal Scoring Superstar Hero'.
The menu and gameplay of Sensible World of Soccer of simple and clear and friendly even for those who didn't know much about football at all.
The matches were fast, each player had unique attribues, the ball physics was amazing: these were the reasons why SWOS was never boring. For sure gameplay was not realistic but the game was fun.
In Sensible World of Soccer, you could play both with club or international teams. Among the play regimes there were: cups, leagues or friendlies.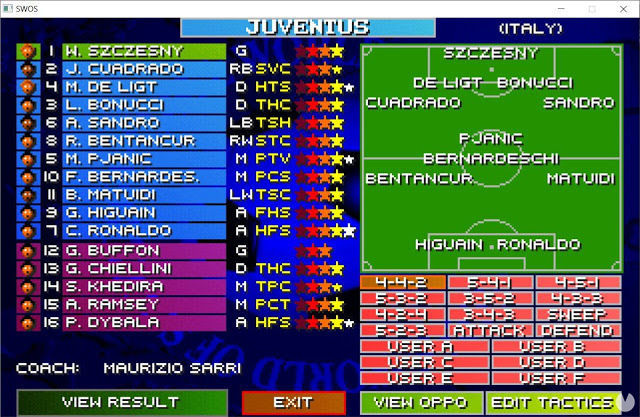 Sensible World was also about football management. The best side of the game was that you could concentrate on what you like the most: you could just manage the team, just play without taking care of management process or do bothn things together.
The gameplay and graphics have been improved over the years till 1997 and that was the main reason why this game became remarkable for video game generation of that time.
Sensible World of Soccer for Xbox
At first glance it looks like SWOS for Xbox is a try to play with your nostalgia. But it appered to be a fun though the game still was simple and you could use a single button for passing, kicking, heading and tackling.
Still there you could feel pleasure of famous aftertouch ball spin after you kick it. There are season and different career modes to play as well as amazing tacktic editor.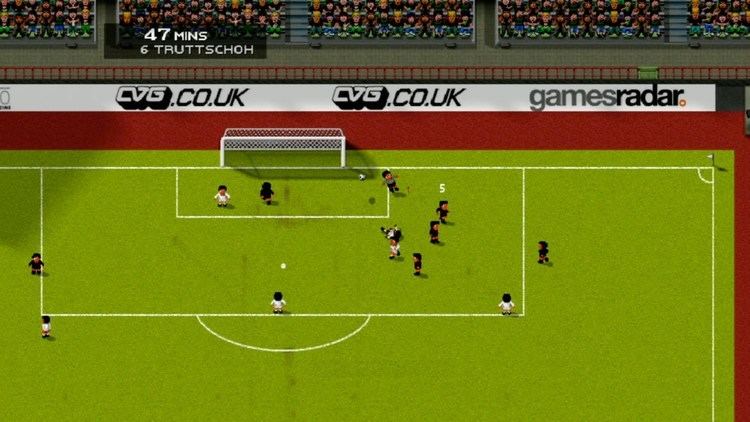 The graphics looks of retro stule but it's natural as Sensible World of Soccer is a classic game. There aren't any real players or stadiums like in FIFA (sure licences are too expensive even sometimes for such giants as Konami with its Pro Evolution Soccer).
And for sure SWOS fans were really happy to have an opportunity to see once again their old love.
Sensible World of Soccer doesn't try to simulate the sport like PES or FIFA – its not about realistics – it's about fun and you can still feel pleasure of its gameplay process nowadays.
Xbox Live Gold Subscribers Will Get Sensible World Of Soccer In May
Sensible World of Soccer 2020 annoncement for PC
There were times when the best football game was considered not FIFA or PES, but the Sensible Soccer series. And it was played even by those who didn't like football in fact.
These were the main reasons why it was decided to come back to SWOS by developers once again.
The release of Sensible World of Soccer 2020 for PC Windows, Linux, and Mac was announced in 2019. This will be the same retro concept of two-dimensional football that fans loved so much, and also will contain the latest team data for 2019-2020, with of USB controllers supported.
Sources: retroasylum.com https://gcup.ru