FIFA 21 Juventus is still named Piemonte Calcio and now it's turn for Roma
Why we cannot find in FIFA 21 Juventus? The most successful club in Italian football history is not included into FIFA 21 because of the licence issues and PES…
FIFA 21 Juventus problem: what is a background?
Konami, the publishers of the FIFA's competitor – PES 2021 game, signed an agreement with Juve in 2019 that gives them exclusive rights for Juventus (Turin), and the incredible Allianz stadium for three years.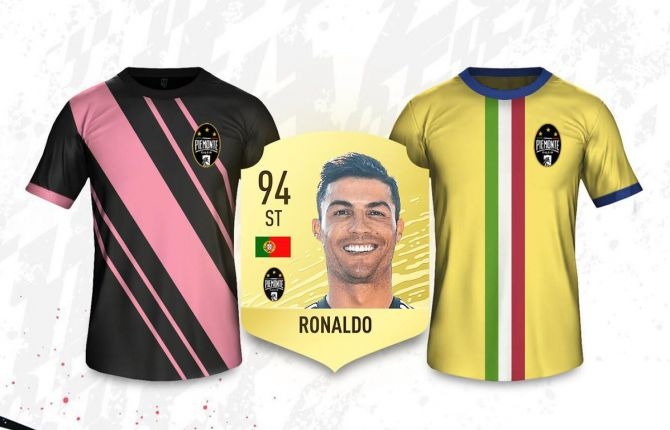 It means that you will not see Juventus again in FIFA 21 and not earlier than in 2022 (This is only possible in FIFA 23).
FIFA 21 New Leagues information: EA revealed all leagues and teams
…but we can play with Piemonte Calcio with Juventus real players
However, just like it was a case the last year, Juventus still exists, only under a different name. Piemonte Calcio is their new nickname as it was in FIFA 20 and they have fake kits and a fake badge.
But all of their players are real, with precise faces. Use them in Exhibition or Career mode and you can still do it with realistic versions of Cristiano Ronaldo, Paulo Dybala, Giorgio Chiellini, Wojciech Szczensny and more. But Miralem Pjanic will no longer be there after the Bosnian moved to Barcelona in the summer.
Ultimate Team maps are still based on real-world games. So if Ronaldo scores a hat-trick for the real Juve to get the Team of the Week (TOTW) item, he still appears in the game, again assigned by Piedmont Calcio.
This year FIFA 21 loses Roma licence as well
While all of the above was true last year, it now applies to another legendary Serie A club: Roma. Konami has also acquired the exclusive rights to use them in PES, which means their new name in FIFA 21 is simply Roma FC, and they have an updated badge and fictional kits too.
They will compete in the standard Olympic stadium.
"You can still expect to see real real AS Roma players in FIFA 21 and Ultimate Team," EA said in a statement. "These changes will not affect the Ultimate Team roster. We would like to thank everyone at AS Roma for the years of cooperation as the official partner of the sports video games team."
EA has prepared an FAQ explaining the finer details of the Roma move, which you can read on its official website.
FIFA 21 explained about Piemonte Calcio
For your information, the name of Piedmont Calcio is not as random as it might seem. Juventus is geographically based in the city of Turin, which is located in the Piedmont region bordering France and Switzerland. And Calcio simply means football.
All other Serie A clubs remain fully licensed, with accurate kits and badges.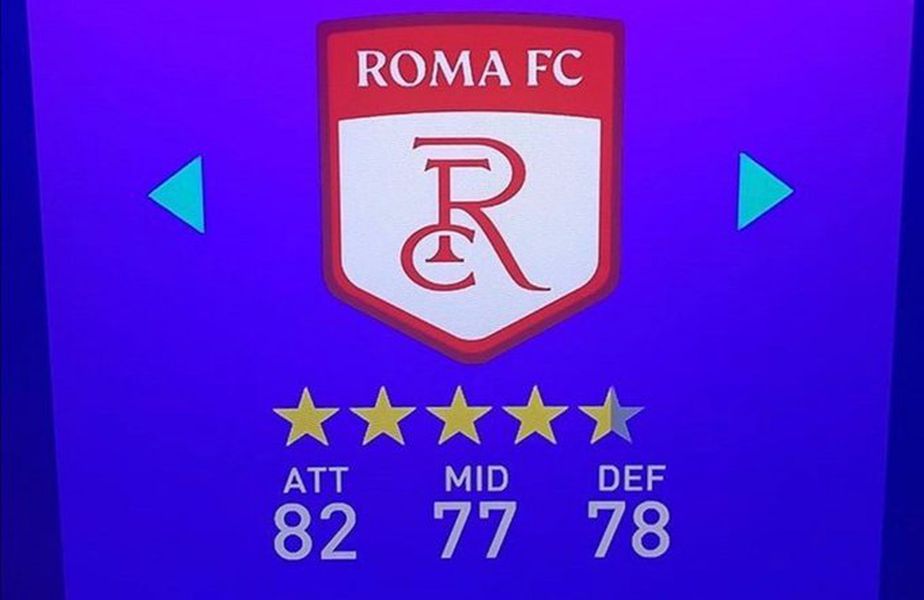 Not only Italian clubs have licence problems
Outside Italy, it's also worth noting that Argentine famous River Plate is not licensed by FIFA 21. They are known as Nunez instead.
Three hundred football players intend to sue Electronic Arts
The most notable consequence of this licensing confusion is how it affected the personal status of Portugal's striker, Cristiano Ronaldo. Over the years, he has been a FIFA cover star and best player untouchable in Ultimate Team, despite the brilliance of longtime rival Lionel Messi. These covers are currently not available.
Last year, when Ronaldo was assigned by EA to Piedmont Calcio, he ended up in the second best player in the game after Messi, and this arrangement is repeated in FIFA 21.